Join the coaching revolution and become a visionary coach today
Step into the future of coaching and unlock new possibilities for your clients with our interconnectivity coaching approach, holistic subconscious and creativity tools through our accredited CPD courses
What is the Visionary Coaching Centre
The Visionary Coaching Centre, founded by Emily Tuck and Camilla Fellas Arnold, blends coaching, holistic practices, and subconscious tools to transform lives, creativity and relationships. They offer CPD courses and accredited diplomas for coaches, breaking apart old paradigms and ushering in new narratives for the coaching, holistic and creative industries. With their unique approach, they provide ongoing supervision, mentoring, and support to enhance coaching practices.
Using an interconnectivity approach in executive coaching
What is interconnectivity or the holistic approach in coaching?
"Interconnectivity coaching is the understanding that all aspects of our person, our mind, body, spirit and energy are connected and can affect and impact each other. The interconnectivity approach in coaching takes into account the whole person and all aspects of their life, not solely focusing on the goal they have set.
Using the interconnective approach blends modalities that address the conscious, unconscious and subconscious mind, the physical and somatic body and subtle anatomy with coaching, helping clients achieve their goals and inviting them to reach far beyond what they ever thought was possible."
(Tuck and Fellas Arnold, 2023)
Money, Sex, Power: The Interconnectivity Approach in Coaching
Are you tired of the same old coaching approaches that fail to get to the root of your client's issues? Do you want to learn a fresh and effective way to help your clients achieve their goals and become their best selves? Then our accredited CPD course "Money, Sex, Power: The Interconnectivity Approach in Coaching" is just what you need.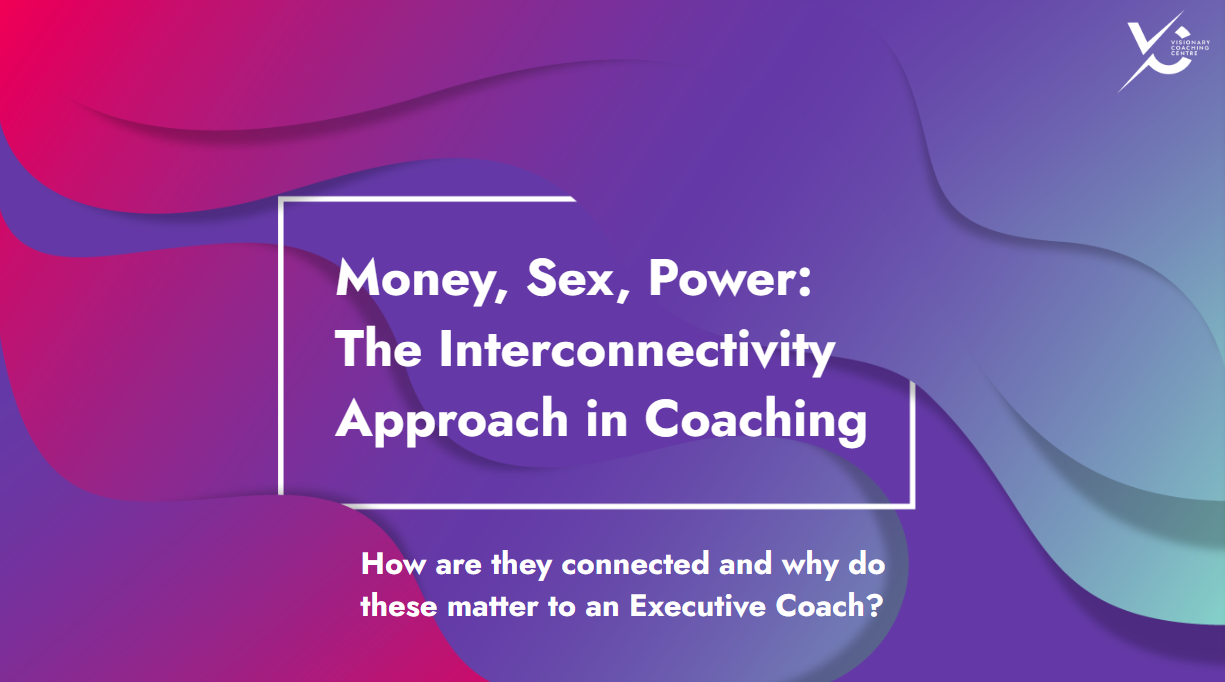 Money, Sex, Power: The Interconnectivity Approach in Coaching​
Our Memberships and Accreditations