Why Corporates Need Creative Coaching
Creativity matters because it fuels big ideas, challenges employees' way of thinking, and opens the door to new business opportunities. It accompanies innovation and innovation is what drives business growth and sustainability. Creativity helps businesses develop new and unique solutions and offerings, differentiating a company from its competitors, attracting new customers, reinforcing brand recognition and attracting top talent.
Coaching for creativity in corporate settings helps employees:
Develop their creative skills and abilities

Develop new and imaginative ideas regarding processes, products, or materials

Creates a more positive and collaborative work environment

Boosts productivity and employee performance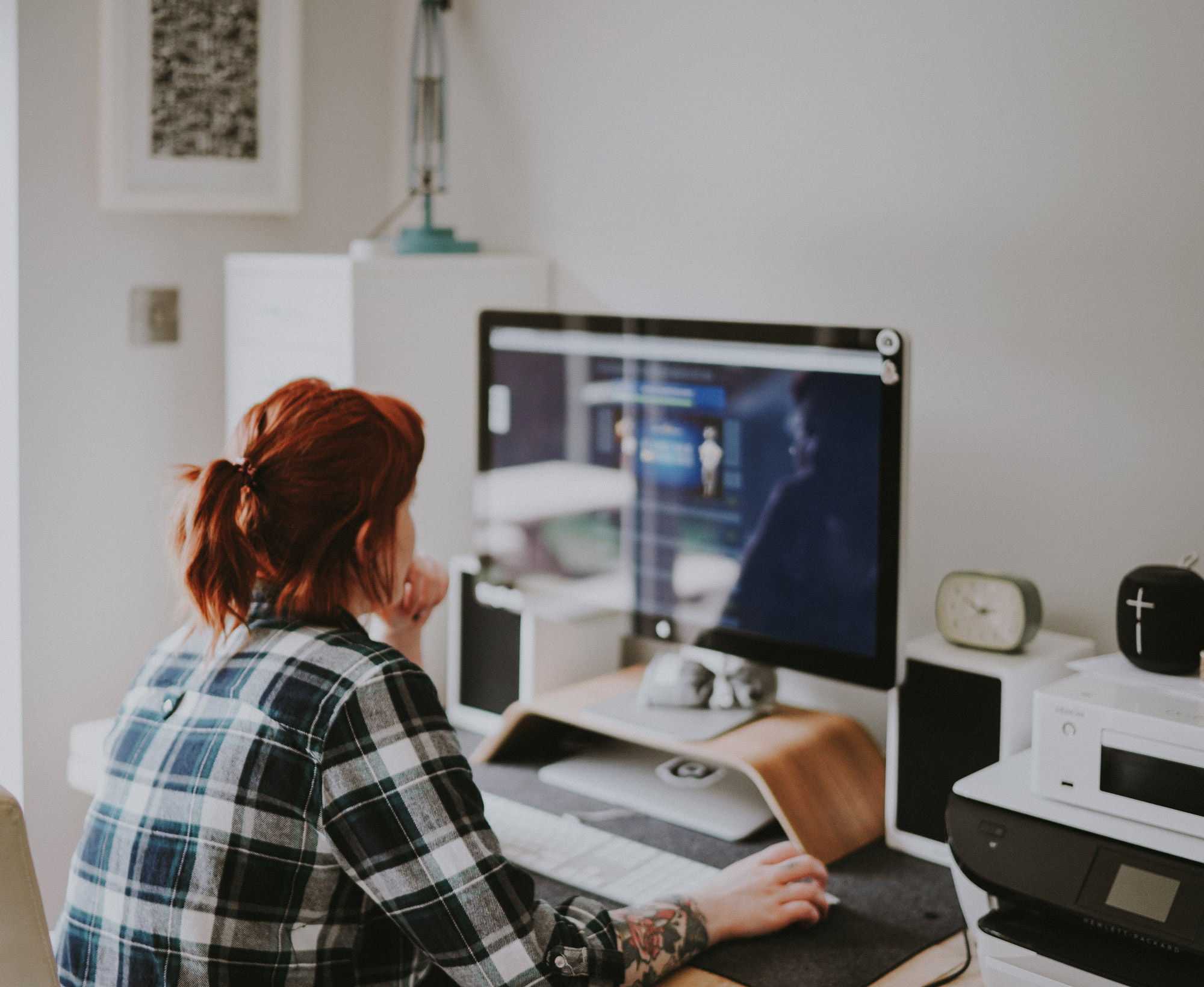 "Creativity matters because it fuels big ideas, challenges ways of thinking, drives business growth, opportunities and sustainability."
of creative enterprises feel there's not enough support available to help them grow
gross value added (GVA) is generated by creative industries
of information and communications services are dependent on the Creative Industries
GVA increase of the creative industries since 2010
Statistics: Creative Industries Federation (2018), The UK Creative Industries (2021).
"There is a connection between progress in society and progress in the arts."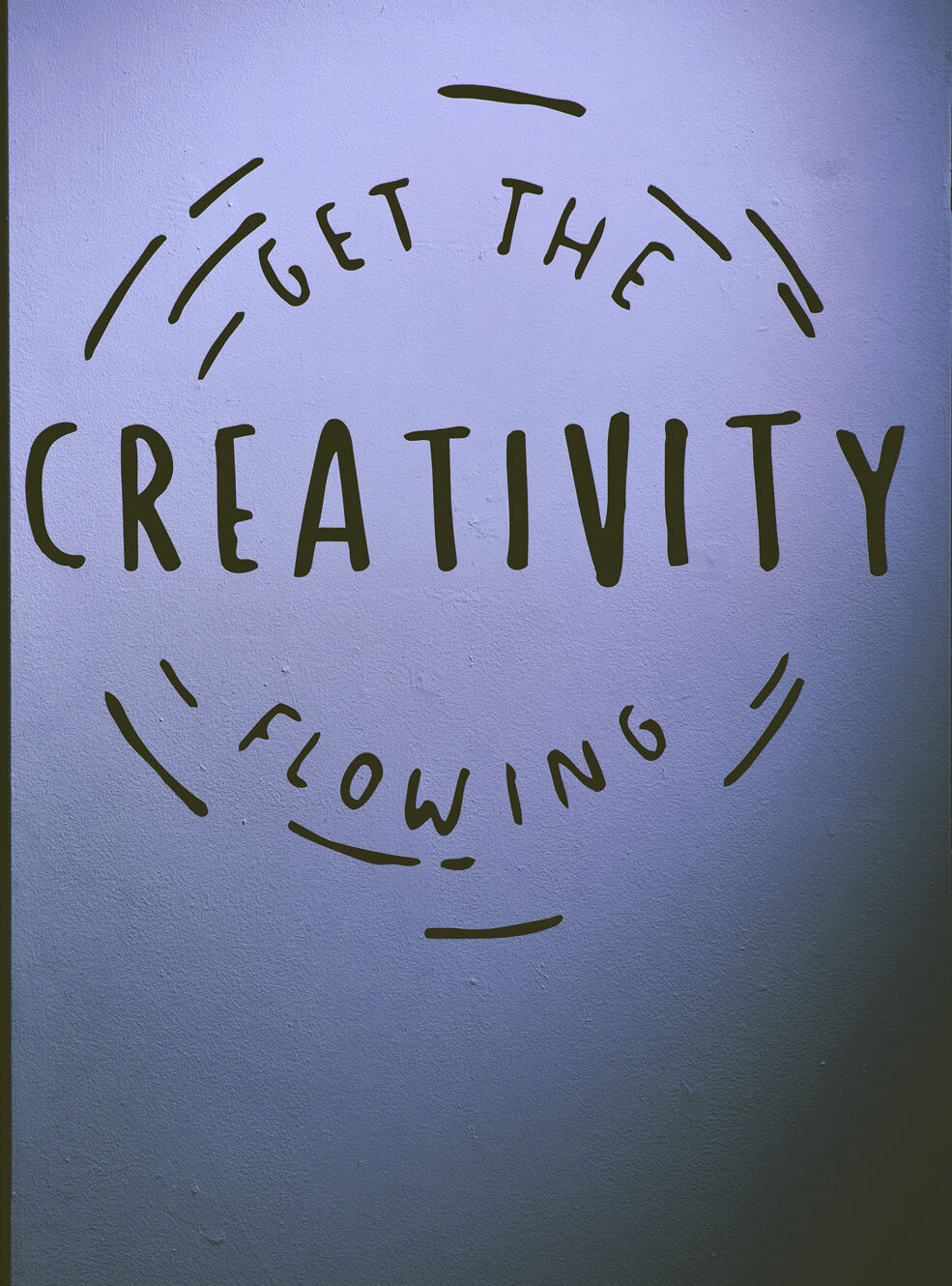 Why We Need To Nurture Creatives
The statistics above show how intrinsic and crucial creativity is to all industries and society as a whole. As Toby Ziegler said in West Wing, no creativity, means that there is no progress or innovation in society. All of this means that creativity matters and needs to be nurtured otherwise society will stagnate.
Creativity is not essential to survival mode and therefore the moment a person feels unsafe, they stop being able to create anything truly innovative or their ability to create is at a reduced capacity. Supporting people in reaching a sense of safety allows the flow of creativity and growth once again. 
Using our Interconnectivity Coaching Approach, we support the whole journey of the individual creatives as they transform old narratives of suffering and move into a space of joyful, aligned creativity.
Contact Us Today For Your Bespoke
Creative Coaching Quote
I'm a large corporation, why do I need coaching?
In large corporations, creative employees and creative departments can be forgotten and misunderstood. When in fact, more emphasis is needed on nurturing this talent because of their crucial contributions to brand development recognition, product development, copywriting, marketing and more.
Whether you are a company that has been innovative from its inception or whether you are looking to breathe new creative life into your company or reinvigorate and inspire your employees, creation is an ongoing evolution that needs nurturing and support with creative coaching as the solution.
I'm a start-up/ small/micro business, why do I need coaching?
Small, micro-businesses and start-ups experience other challenges. Whether there's just the two of you or a small team holding the vision, this means often wearing multiple hats that are outside their zone of genius. While the agile approach can be a wonderful opportunity to upskill or find unexpected zones of genius, it can also lead to people feeling stretched, pressured, out of their natural alignment and not able to play to their strengths.
This leads to not feeling safe and eventually burnout. This ultimately causes creative block as well as a dissatisfied, fatigued workforce unable to innovate and grow both the company and as individuals.
Whether we are coaching individually or as a team/group, coaching provides an opportunity to re-evaluate zones of genius, recalibrating job roles to work to everybody's strengths and outsourcing where possible. Our coaching sparks joy and reinvigorates and realigns a company's vision and mission, galvanising your team to activate new growth.
I'm a creative company, why do I need coaching?
Creatives are often overlooked for support. At best, the kind of support creative enterprises can look for is of the funding/financial variety. In the creative industries, there is also a lack of understanding and emphasis on the impact mental well-being and work-life balance have on the ability to be creative with little to no options as to how to support this side of the creative life. Without supporting a creative person as a whole, this leads to creators not feeling safe and becoming burnt out, causing creative block and uninspired, repetitive ideas.
Our coaching for creatives seeks to readdress this and bridge the support and growth gap in the creative industry. In our Interconnectivity Coaching Approach, we look at the person as a whole, not as an employee, not as their job or as a creative service. Someone's ability to create and thrive in their job role could be impacted by a multitude of aspects of their life. 
Through our coaching work, we use our interconnective approach that blends modalities that address the conscious, unconscious and subconscious mind, the physical and somatic body and subtle anatomy with coaching. It's the space where coaching someone to help them realise their dreams and potential meets therapy to help transform limiting beliefs and emotional baggage to help them get back into flow and work from a space of creative joy.
I'm an individual/ emerging/ freelance/ independent creative, why do I need coaching?
There's an assumption in society that creatives are magical beings with an innate talent that is turned 'on' all the time. Often this is far from the case. Creativity ebbs and flows, much as we're told that creative block is part and parcel of being a creative, it actually stems from feeling unsafe. Whether that safety is of a physical nature in the world or a more psychological or emotional nature. There is an in-built, accepted belief that suffering is the price of creating that has perpetuated in society.
Our individual coaching whether you are a freelancer or working at a company supports you in digging deep enough to break this narrative of suffering into a space of safety, creative joy and freedom to create from your own sense of internal authority.
As each individual creative that we work with moves into a more aligned space and creates from a place of joy and knowing their value, their work becomes a gift to the world and transforms the industry one creative at a time.
Book your team into our corporate team coaching programme today and unlock their full potential.
We have a sliding scale pricing structure in place based on turnover to make coaching accessible to as many creative businesses as possible regardless of company size. Get in touch today to receive a bespoke quote tailored to your requirements.